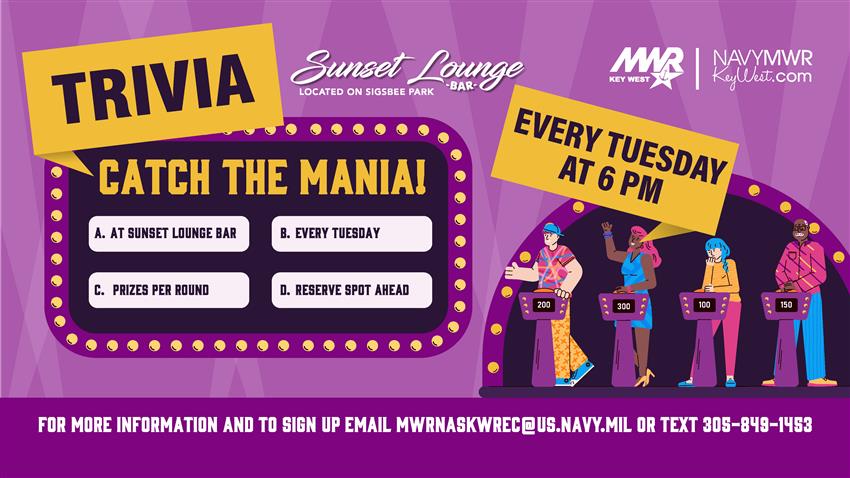 Open to all MWR authorized patrons with military issued ID cards.
Trivia at Sunset Lounge Bar
Catch the Mania every Tuesday from 6 - 8 p.m. at Sunset Lounge Bar on Sigsbee Park. Trivia is back and on the big screens at Sunset Lounge! Multiple rounds including a special music round. Reserve your spot in advance via email - choose a team name and include a point of contact name and phone number.
All-Hallows Trivia on Tuesday, October 31 - Prize for best costome!
For more information and to sign up email naskw.ekennedy@gmail.com or call Eva 305-849-1453.